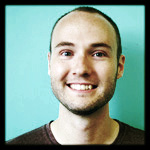 Hi, I'm Bill Ramsey.
I make software, mostly mobile and web apps.
I'm deeply interested in making things that are useful and easy to understand, and I enjoy helping others to do the same.
If you'd like to work together on a project, email is a good way to reach me, but if you'd just like to chat, twitter is wonderful.